OPTIMIZING FEMALE HEALTH, WELLNESS AND PERFORMANCE
Are you a female and interested in how to improve mood, energy levels, fitness, and overall health? If your answer yes, we designed this program exactly for you!
While many basic health behaviors apply to both genders, there are fundamental sex differences in health optimization between men and women. For example, the monthly fluctuations in female hormones affect nutritional and sleep needs for women and the type of exercise women should engage in. In addition, women and men have been shown to react differently to popular diets such as the ketogenic diet or intermittent fasting, and have partially different disease risks in regards to lifestyle. Women also tend to use more cosmetic and beauty care products than men.
When you understand your female-biology and hormonal cycle, you are better able to align your diet, exercise, sleep and recovery to support your biological and psychological health each week and day of the month. You gain a better understanding of what popular biohacks are the most beneficial for you, and most importantly, when.
THIS COURSE IS DESIGNED TO:
Provide you a deeper understanding of your feminine biology and psychology
Provide you tools for optimizing mood, energy, exercise, fitness, longevity and beauty
Provide you tools to measure your hormones, sleep, recovery, and nutritional status
Provide you understanding on how your environment and lifestyle affect your body, mind and health status
Provide you a group of like-minded biohackers, fitness enthusiasts, health-seekers, health optimizers, and other women who want to improve mood, energy, and longevity
HIGHTLIGHTS OF THE COURSE:
Learn about optimal nutrition for fitness and energy
Learn evening routines which can help you to fall asleep faster and sleep better
Learn to manage stress and speed up recovery
Learn what type of exercise is the most beneficial in each stage of the menstrual cycle
Learn when to eat more carbs and when to choose more fat-based diet according to the menstrual cycle
Learn how to improve skin microbiome and skin health
Learn what supplements and nutrients support energy levels, mood, and hormonal balance
And much more…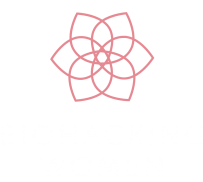 Stay informed with just one click, and learn more about our online course and other materials as we get ready to launch them: